Why rent from Tucson Bicycle Rental?  Here is what our customers have to say:
5 out of 5 stars (based on 18 reviews)
Scenic Tuscon climbing rides
Tuscon Bicycle Rental was great! I came for a weekend, climbed Mount Lemmon and rode out to Gates Pass. The gear (frame and groupset) were as advertised and in very good condition. Seton made the adjustments in advance according to the measurements I provided, and bike delivery & return arrangements were flexible and convenient. I'd definitely rent again from these folks.
Great Weather and Riding in Tucson
I rented a Cannondale Synapse. I have very long legs and a short torso so I was a bit concerned about fit. I sent my measurements into Seton and he had the bike dialed in. I did not make any changes. The delivery was on time at our VRBO. I had no issues with the bike – it was not the limiting factor in my riding :). I changed the pickup time and that was not an issue. Seton always picked up the phone and responded quickly to emails when I had questions. Suggestion – get the PIMA county bike map ahead of arrival. It's very useful in planning routes.
Super service! Vélo ''su a'coche''!
Au départ, le service de livraison et le fait de ne pas faire affaire avec un bike shop me semblait contraignant. Mais la formule de Tucson Bicycle Rental est parfaite: vélo en super condition et livraison et ramassage pile à l'heure. Pas besoin de se déplacer en voiture et de perdre du temps (et souvent celui des compagnons…). Réponse aux textos et retour d'appel très rapide si questions. Je recommande ce commerce.
Amazing Customer Service and Bikes
My wife and I rented bikes from Tucson Bicycle Rental this past February (2019) and we were very pleased with the service and the bikes. Seton and his wife were great. I especially liked the bike delivery and pick up service. I felt like I was renting from experienced cyclists and not some tour company. Our bikes performed to our high expectations as well. Seton was also great to work with in setting up a bike that would work for my 5'0" wife! The year prior, we rented from another guy in town, but I would never rent again from anyone other than Tucson Bicycle Rental. If you're thinking of renting bikes in Tucson, saving yourself the effort of packing your own bike for the trip down, this is the outfit to go with.
Fantastic biking experience!
Great bikes which we used for 4 days of amazing road biking in Tucson. Loved the bikes, and customer service was fantastic. The team met us, dropped off the bikes and delivered them to us, offered great riding suggestions, and were super easy to work with. Highly recommended.
Riding in Tucson
Tucson is the Winter Training Capital of the United States.  Boasting more than 350 days of sunshine a year and nearly 1,000 miles of dedicated bikes lanes, the Tucson metro area is a cyclists dream come true.
Top 10 Tucson Bike Rides
Tucson serves as the base camp to several of the best climbs in the world and many incredible rides.  Our pick of the Top 10 Tucson Bike Rides are.....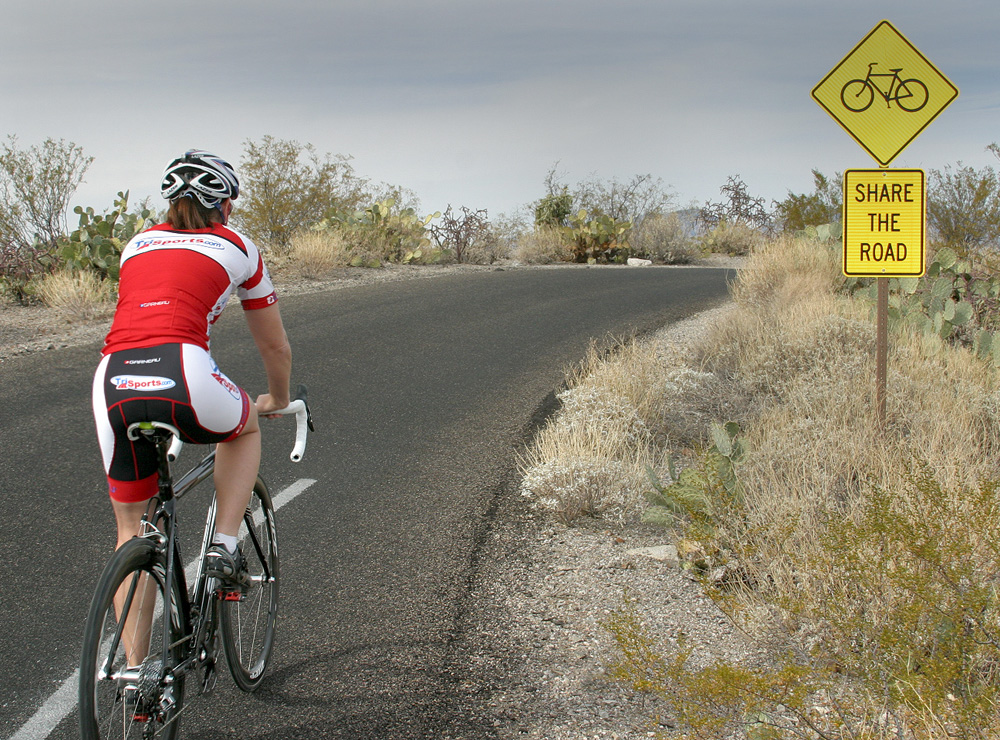 Next Steps...
Once you know your travel dates we highly encourage you to reserve your bicycle quickly as our fleet is in high demand January-May and October-November.