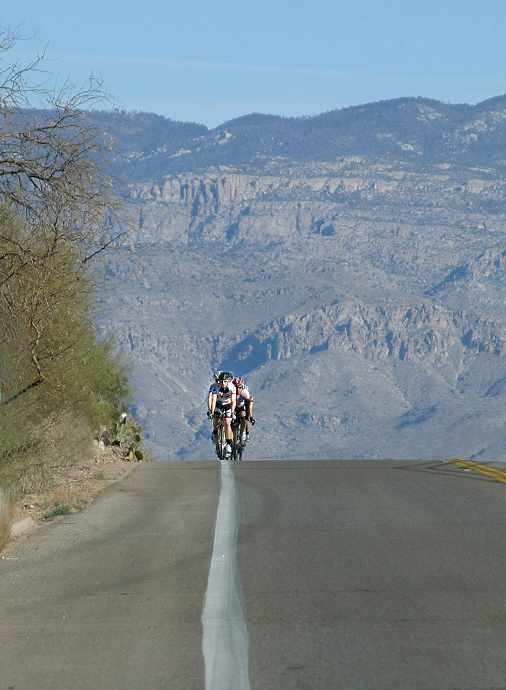 We have been renting bicycles in Tucson since 2005 and understand that your time here in the Old Pueblo is precious.  With our hands-on approach, we deliver and pick-up our bikes from your location.
Having been involved in the local Tucson cycling community for 25+ years we realized that there was a need for a dependable bike rental service.  Originally launched in the TriSports retail store (which has now re-located to Oregon), Tucson Bicycle Rental is still renting bikes to all of our out of town guests.
We have logged many thousands of miles around this area and are here to help with any recommendations on ride routes and planning.
Meet the Team
We know Tucson and are here to get you one of our rental bikes for your Tucson riding vacation!
Seton and Debbie
We have lived in Tucson for 25+ years and are happy to help you with your stay in Tucson with our rental bikes. We can also give you advice on restaurants, microbreweries, giftshops, and anything else you can think to ask! Tucson has an amazing local business network and we love to support it!
Next Steps...
Let us get you your rental bike while you are here visiting Tucson!