Why rent from Tucson Bicycle Rental?  Here is what our customers have to say:
5 out of 5 stars (based on 30 reviews)
Fantastic Rental Experience
Do yourself a favor and leave your bike at home if you are traveling to Tucson. Instead, rent a bike from Tucson Bicycle Rental. The entire process was smooth and easy. Seton and Debbie delivered a great bike already set up to my measurements right at the agreed time. They also gave me a map of the Loop Trail as well as the general area which was very helpful. Unfortunately, I had a couple minor issues with my bike—-things that just occasionally happen when you ride. Seton and Debbie were incredibly responsive and got the issues fixed immediately. If it had been my own bike, I would have been stuck trying to find a bike shop and begging for quick service. Great people and great company. I highly recommend these guys. I'm already looking forward to my next trip.
Great Experience - Great Bike
Seton and Debbie got me setup on very short notice. They delivered the bike to me and made sure it was setup for my needs and I was ready to go. Seton gave me some great ideas on places to ride. All that was missing my ability to make it up Mr. Lemmon!
Next time I'm in Tucson these are the people I'll work with to get my bike.
Thanks!
Great experience
My wife and I both rented bikes. The entire process was super easy. I used the suggested measurements and the bikes were set up perfectly when we received them. The bikes were delivered to our hotel and then picked up when we were done. I loved the Cannondale bikes too. Great ride for the bike paths or to climb Mt Lemmon. We will 100% be using this service again!
Stellar Service
I came to Tucson with the goal to do some great rides. Not only was the bike in excellent condition (no breakdowns or mishaps during 4 days of heavy riding), but Seton and Debbie were also responsive to all my questions. They suggested some stellar routes; drop-off and pick-up was easy even after I switched where I was staying; and even loaned be a bike pump so I could top off before rides each day. When I go back to Tucson – and I certainly will be – I will be renting a bike from here again. Thanks for everything!!
The right choice!
Debbie and Seton provided a great bike and a seamless delivery and pickup. While my friends were unpacking and packing and fixing their bikes, I was poolside!
Riding in Tucson
Tucson is the Winter Training Capital of the United States.  Boasting more than 350 days of sunshine a year and nearly 1,000 miles of dedicated bikes lanes, including over 135 miles of paved, multi-use path on the Loop, the Tucson metro area is a cyclist's dream come true.
Top 10 Tucson Bike Rides
Tucson serves as the base camp to several of the best climbs in the world and many incredible rides.  Our pick of the Top 10 Tucson Bike Rides are...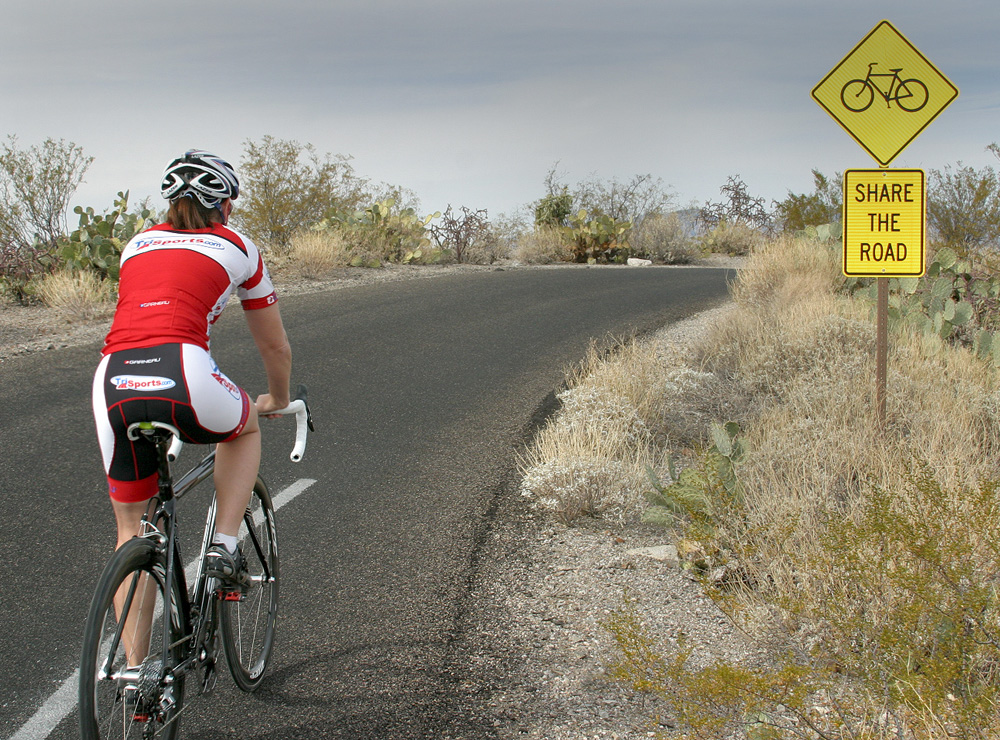 Next Steps...
Once you know your travel dates we highly encourage you to reserve your bicycle quickly as our fleet is in high demand January-May and October-November.