Why rent from Tucson Bicycle Rental?  Here is what our customers have to say:
5 out of 5 stars (based on 18 reviews)
Easy To Work With
I've rented from Seton the last three times I've visited Tucson. He and his wife have always delivered a quality Cannondale bike to my hotel by the time I've wanted to go out and have been pretty relaxed about what time to pick it back up. They have also just kept my measurements and reused them each time I've come to town. I look forward to renting from them again.
Great Experience
I rented a road bike for a recent vacation in Tucson. When I called up Tucson Bicycle Rental, the staff was friendly, engaging, and helpful in answering all my questions. They delivered my bike to our hotel ahead of time and without issue. The team set up the bike to my measurements. It was well maintained and rode without issue. Overall a great experience.
Amazing service
The team at Tucson bicycle rental was incredibly helpful and accommodating throughout our stay! Super friendly and fully flexible in their dedication to ensure that we have a great and hassle-free holiday! "We rented two Canondale bikes for 6 days and we were fully satisfied with the service. We will be back to ride again! Thanks Seton for everything.
Best in class service. They delivered the bike to me and picked it up at the end of the day.!!
I was in town on business and I wanted to ride up Mount Lemmon. I found Tucson Bike Rentals website and was able to pick out the type of bike I wanted and set everything up online, a very easy process. They delivered and picked up the bike from my hotel for no extra charges. Seton gave me some valuable advice for my day of climbing up Mount Lemmon and then set up the rental bike to fit me and installed my pedals. The bike was in great shape and performed perfectly, no issues at all. In todays world it can be hard to find service like this let alone find someone who does everything they promised. That is best in class service, I thank them for making this so simple.
Excellent service directement au condo
Vélo de grande qualité et livré directement au condo.
Ajustements faits sur place.
Riding in Tucson
Tucson is the Winter Training Capital of the United States.  Boasting more than 350 days of sunshine a year and nearly 1,000 miles of dedicated bikes lanes, the Tucson metro area is a cyclists dream come true.
Top 10 Tucson Bike Rides
Tucson serves as the base camp to several of the best climbs in the world and many incredible rides.  Our pick of the Top 10 Tucson Bike Rides are.....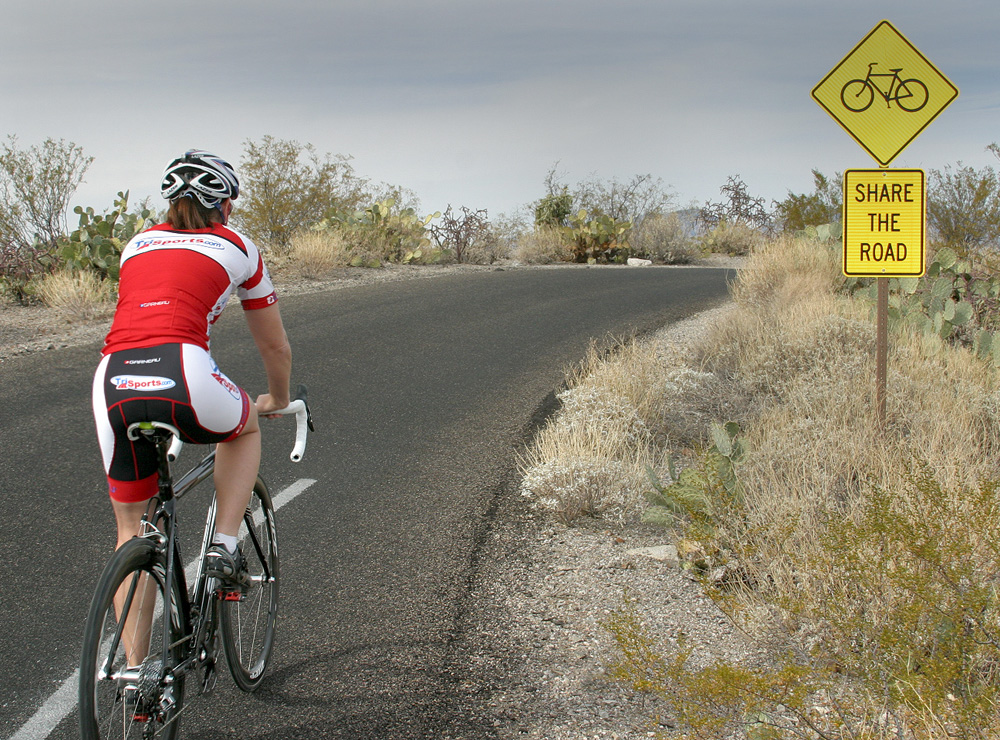 Next Steps...
Once you know your travel dates we highly encourage you to reserve your bicycle quickly as our fleet is in high demand January-May and October-November.