Why rent from Tucson Bicycle Rental?  Here is what our customers have to say:
5.0 out of 5 stars (based on 30 reviews)
Amazing Customer Service and Bikes
My wife and I rented bikes from Tucson Bicycle Rental this past February (2019) and we were very pleased with the service and the bikes. Seton and his wife were great. I especially liked the bike delivery and pick up service. I felt like I was renting from experienced cyclists and not some tour company. Our bikes performed to our high expectations as well. Seton was also great to work with in setting up a bike that would work for my 5'0" wife! The year prior, we rented from another guy in town, but I would never rent again from anyone other than Tucson Bicycle Rental. If you're thinking of renting bikes in Tucson, saving yourself the effort of packing your own bike for the trip down, this is the outfit to go with.
Fantastic biking experience!
Great bikes which we used for 4 days of amazing road biking in Tucson. Loved the bikes, and customer service was fantastic. The team met us, dropped off the bikes and delivered them to us, offered great riding suggestions, and were super easy to work with. Highly recommended.
8 Days on Rental Bike
I was very pleased with the Cannondale Synapse rented from Tucson Bicycle Rental. Seton installed my saddle and pedals, and off I rode for over 300 miles in southern Arizona. The bike was in excellent condition and I had no issues with it over the course of a long week. Delivery and pick up directly to me at my hotels was a fantastic service. It made the whole rental experience hassle free! I highly recommend this outfit!
Amazing bike rental service
These guys are amazing. The bike came clean, lubed and ready to ride – they even put my pedals on for me! I would highly recommend Tucson Bicycle Rental for anyone who is coming to Tucson and looking to get in some amazing riding!
So easy I will never fly with my bike to Tucson again.
I am never packing, transporting, and flying my bike out for a ride again! I learned that the EASY way, renting from Seton at Tucson Bicycle Rentals at the 2018 Tour de Tucson. I did the tour in 2017 as well, using a very good and very expensive Thule bike carrier, flew out from South Carolina. I've packed and flown to other races and rides as well, just thought that was "how you did it." Never again. Not only did it cost considerably less (I love Delta, but $150 each way for a bike >> that's crazy), but – wow, was it so much easier and worry free. Of course, the big worries with rentals are: (1) will I get a high quality bike, (2) will it fit right, and (3) can I totally depend on it being there, on time, and hassle-free. Here's some answers with Tucson Bicycle Rentals: Yes, Yes, Yes.
The bikes they rent are high quality and in really good shape. As for fit, they deliver, ok, that's #3 as in dependable and on time, but back to fit, Seton cared enough about my fit, as I seemed to be between a 56 and 58cm, that he just brought both bikes to me to see which worked best. Impressive. Delivery was on time, worry-free. I had my best ride in the tour ever, and I do think part of that was not having to worry about my bike, it not getting damaged in flight, and all the other things that can go wrong in transporting my own bike. (Last year in a long trip to a Lake Tahoe ride my front fork somehow got slightly bent and it ended up making me drop out of the ride.) When so much is dependent on a fast, quality bike, that is there when it needs to be (and picked up when it's not) renting from a reliable source is definitely the way to go. Seton and Tucson Bicycle Rentals is perfect.
Riding in Tucson
Tucson is the Winter Training Capital of the United States.  Boasting more than 350 days of sunshine a year and nearly 1,000 miles of dedicated bikes lanes, including over 135 miles of paved, multi-use path on the Loop, the Tucson metro area is a cyclist's dream come true.
Top 10 Tucson Bike Rides
Tucson serves as the base camp to several of the best climbs in the world and many incredible rides.  Our pick of the Top 10 Tucson Bike Rides are...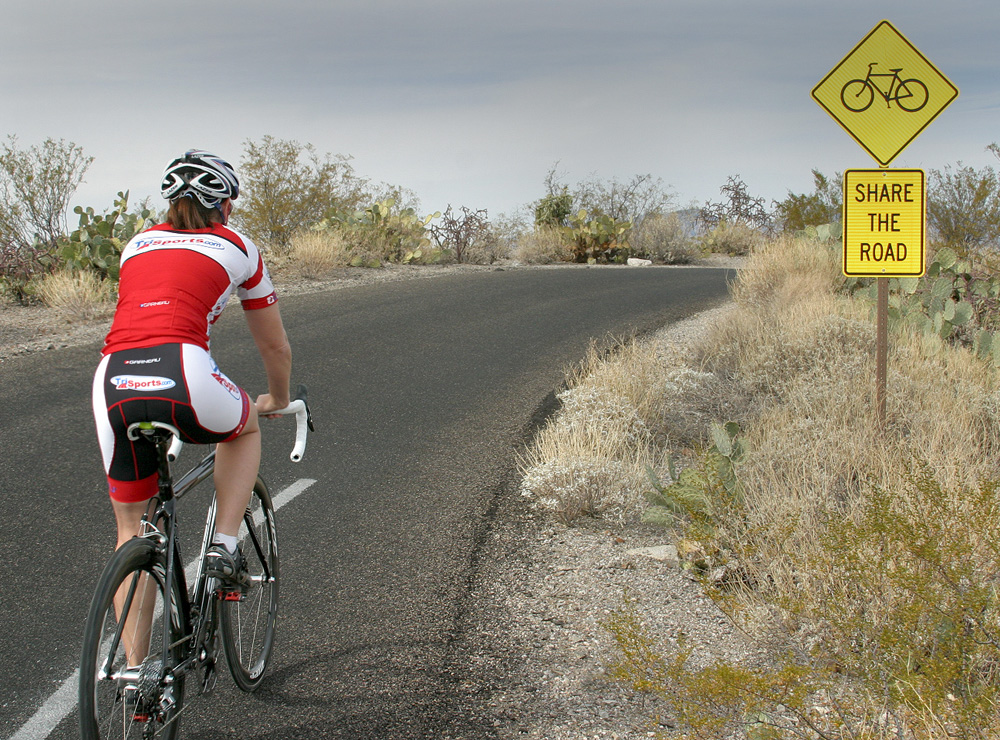 Next Steps...
Once you know your travel dates we highly encourage you to reserve your bicycle quickly as our fleet is in high demand January-May and October-November.